Open The Visual Composer Addons Box!
This bundle contains multiple visual composer addons. It will help you to include in your projects, the following: video players, audio players, radio players, logo showcases and more. We will constantly include new addons. Once you have purchased the package, you'll permanently receive, bonus after bonus. Each addon is a complex and full of options product. It will make your life easier and will enrich your project.
The first amazing extension in this Visual Composer Addons Bundle. It supports: YouTube, Vimeo and Self-Hosted videos. It is a top-notch responsive HTML5 plugin compatible with all major browsers and mobile devices.
Logos Showcase WordPress plugin contains 4 versions: Grid, Carousel (one by one), Carousel (Group) and Perspective. The last 3 versions have 2 skins: black & white. It allows you to easily display on your website: logos, clients, partners, sponsors, brands, portfolio items.
A responsive HTML5 Audio Player compatible with all major browsers and mobile devices. Any color scheme possible, customizable from parameters. You can integrate this audio player in any design. The Visual Composer Addons Bundle, definitely needs to contain such a product!
The long-awaited extension for this
Visual Composer Addons Bundle, has everything you need from a Radio Player: ShoutCast & IceCast support, categories, search,
LastFM API support and more…
A pleasant surprise in this Visual Composer Addons Bundle, this HTML5 video player comes in two versions: Right Side playlist and Bottom Playlist. It plays .MP4 and .WEBM video files
Multimedia Responsive Carousel comes in 2 versions:
Classic and Perspective. It can also be customized as video gallery or audio gallery. It has multimedia support:
Images, YouTube, Vimeo, HTML5 video and HTML5 audio
Our Visual Composer Addons bundle was enriched with a new product. This addon can be used as a fully featured html5 audio player. Or just to add background music to your website
You can add to your visual composer addons list this extension which can be used as a multimedia slider or as a YouTube & Vimeo video player.
You can use it as CountDown for Events and Products launch or as expiry date for Offers and Discounts
A top-notch HTML5 radio player with ShoutCast and IceCast support.
It will display the current playing song & artist, the current playing artist image and the radio stream history.
It supports .mp3 and .ogg audio files.
A powerful and elegant multimedia grid gallery with support for images, YouYube & Vimeo videos in a lightbox window.
With a cool zoom effect on mouse over (or touch on mobile devices) it will make your website look awesome and memorable.
All visual composer addons – those included and those to be included in this bundle – have detailed video tutorials, that show how to install and setup.
Our team ensures that the products are constantly updated. According to the latest available technologies and the newest version of Visual Composer. You will download a product that contains almost all the necessary components of a website.
Multiple video players with
YouTube, Vimeo and self-hosted support. The playlist can have categories and search. You have the option to activate
Google Analytics tracking.
Complex audio players,
with the following features: mp3 support, auto-play, playlist categories and search, shuffle, download, Facebook and
twitter share.
An original radio player
equipped with options like: ShoutCast & IceCast support, LastFM API for artist photo, continuous playback, playlist, categories and search.
You can choose between grid, group carousel and one by one carousel. You have parameters for: tooltip auto-play, border, external link.
Our Visual Composer Addons package needed an advanced Multimedia Carousel with lightbox support, with link, title and description for each image. So we added this extension. Enjoy it!
Multimedia Playlist Slider
It plays YouTube and Vimeo video files. All you need to use is the video ID. 16 photo transition effects life fade, blocks, slide, stripes and more. Permits almost unlimited number of animated text layers.
Use it for Events
or as expiry date for Offers and Discounts. Enjoy features like: Responsive Design, CallBack Function, Social/Share, Auto-reset, Circular and Electronic Versions.
Hero - Radio Player With History
VERA bundle has been enriched with another excellent product: a HTML5 radio player with ShoutCast and IceCast support. It will automatically get the history for ShoutCast streams.
We will constantly add new extensions
to this Visual Composer Addons Bundle. Stay tuned and ready to download
the next one!
We create products of high quality and perspective, striving to be ahead of our time.
Strong - Skilled - Spirited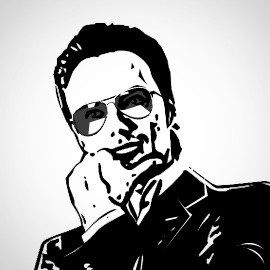 The Ugly
A talented sketcher and painter, Paul also has over 12 years of experience in web design.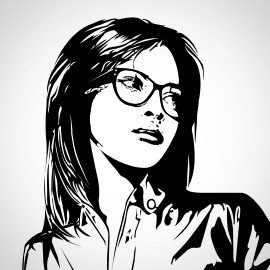 The Scheduler
With more than 9 years of coding, Christine joined us as a JavaScript expert.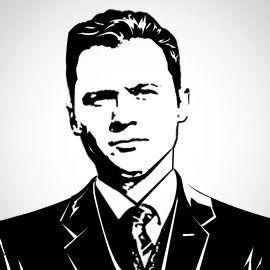 The Bad
Laurence is the turbo engine of the team, as mathematician, programmer and project manager.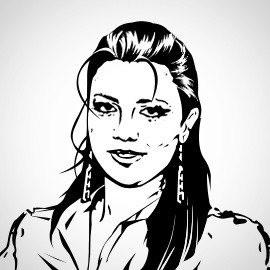 The Mysterious
We recognize Michelle as the most knowledgeable WordPress specialist of our squad.
Want to be notified
when we add a new extension
in Vera Bundle?
Just subscribe to our
newsletter.